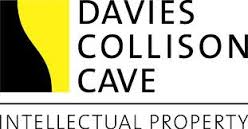 Marion Heathcote, DCC Trade Marks Principal, has been named in Managing Intellectual Property's IP Stars 'Top 250 Women in IP' 2018.
The list was released to coincide with World Intellectual Property Day celebrating the theme "Powering Change: Women in Innovation and Creativity".
About Davies Collison Cave (DCC)
DCC was established some 140 years ago and remains one of Australia's largest – and most longstanding – intellecutal property firms, with offices in Melbourne, Sydney, Brisbane, Singapore and New Zealand.  DCC is wholly owned by QANTM Intellectual Property Limited, an Australian Securities Exchange listed company.
Managing Intellectual Property (MIP)
IP STARS is the leading specialist guide to IP firms and practitioners worldwide. The research, which covers contentious and non-contentious IP work in more than 80 jurisdictions, is carried out over a six-month period by an experienced team of research analysts in Hong Kong, London and New York.