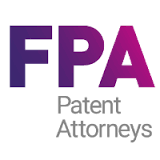 Intellectual Asset Management's seventh edition of IAM Patent 1000 – The World's Leading Patent Professionals 2018 has awarded FPA Patent Attorneys (FPA) in the highest category of "Highly Recommended" for patent prosecution.
This market-leading guide identifies and profiles leading private practice patent professionals and firms in the world's key jurisdictions and this year describes FPA as having a "Reputation for excellence" and a "Major player in the IT space."
About FPA Patent Attorneys (FPA)
FPA is an independent, top-tier, Australian based, private incorporated registered attorney firm that is wholly owned by QANTM Intellectual Property Limited, an Australian Securities Exchange listed company.  FPA provide expert advice on the creation, management, enforcement and commercialisation of intellectual property rights, including patents and designs.
About IAM Patent 1000
The IAM Patent 1000 is a standalone publication that identifies individual and firm expertise in all major areas of patent law and practice. Through an extensive research process, the top patent practitioners, as well as leading patent law and attorney firms are identified in 48 of the world's most important jurisdictions and 18 US states.
Research for the guide is conducted over several months by a team of analysts and involves more than 1,700 interviews with patent specialists across the globe. Legal and attorney firms and individual practitioners qualify for inclusion in the IAM Patent 1000 upon receiving sufficient positive feedback from market sources. Research for the next edition is taking place from September 2018.