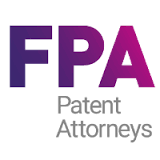 Alister McCowan has been awarded the 2017 AJ Park Prize. This prize recognises Alister as the best performing student in the Drafting of Patent Specifications subject run by the University of Technology Sydney. Prior to joining FPA, Alister worked with a premier European intellectual property law firm in Germany and was a registered European Patent Attorney. Alister has degrees in both mechanical engineering and law and is fluent in German.
About FPA Patent Attorneys (FPA)
FPA is an independent, top-tier, Australian based, private incorporated registered attorney firm that is wholly owned by QANTM Intellectual Property Limited, an Australian Securities Exchange listed company.  FPA provide expert advice on the creation, management, enforcement and commercialisation of intellectual property rights, including patents and designs.